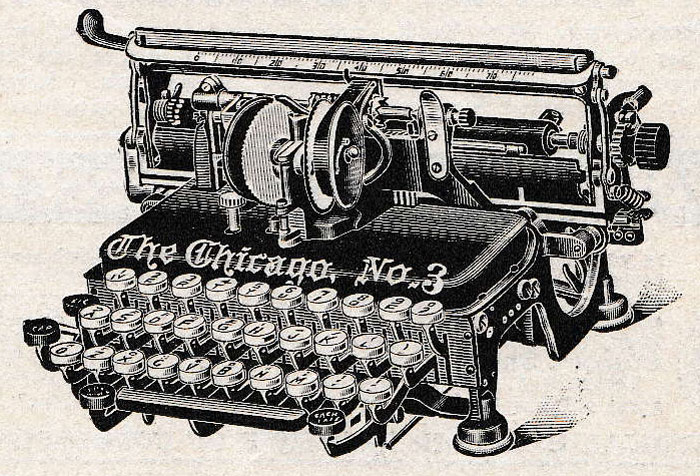 The Chicago 3 typewriter was the last of the Chicago brand typewriters and is distinctive in having its ribbon spools positioned like a set of mouse ears dead centre on top.
Unlike the earlier Chicago typewriters, that sold very well, the model 3 was not on the market for long and was quickly eclipsed by typewriters of modern design such as the Underwood  of 1896.
If you have this typewriter for sale please be in touch.