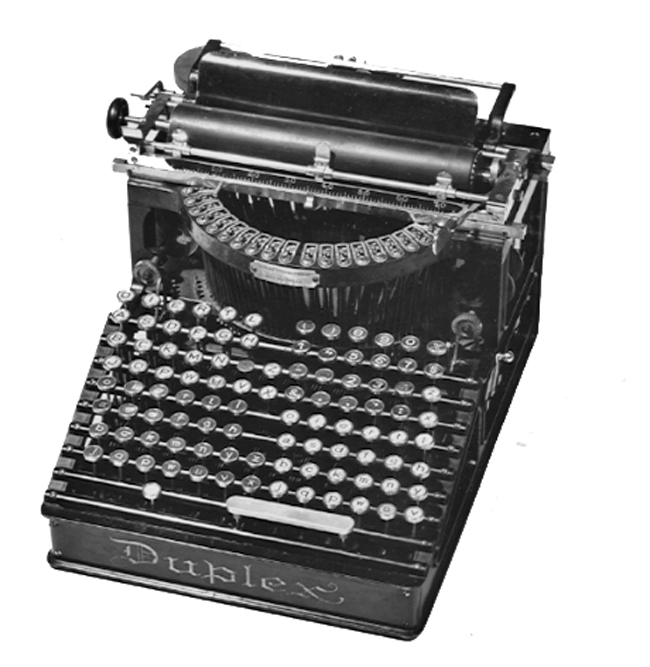 The Duplex typewriter has a double keyboard, allowing for two characters to be typed at the same time. So typing the word 'this' would be done by typing 'th' first and then the 'is'. Despite the intentions of doubling the speed of typing, it actually slowed one down as it was too much for one to comprehend with any efficiency, the typing of two characters at once.
The next model, the Duplex 2, was conventional in having only one character typed at once. The Duplex would become known as the Jewett, which had good success.
If you have this typewriter for sale please be in touch.
(image MPM)