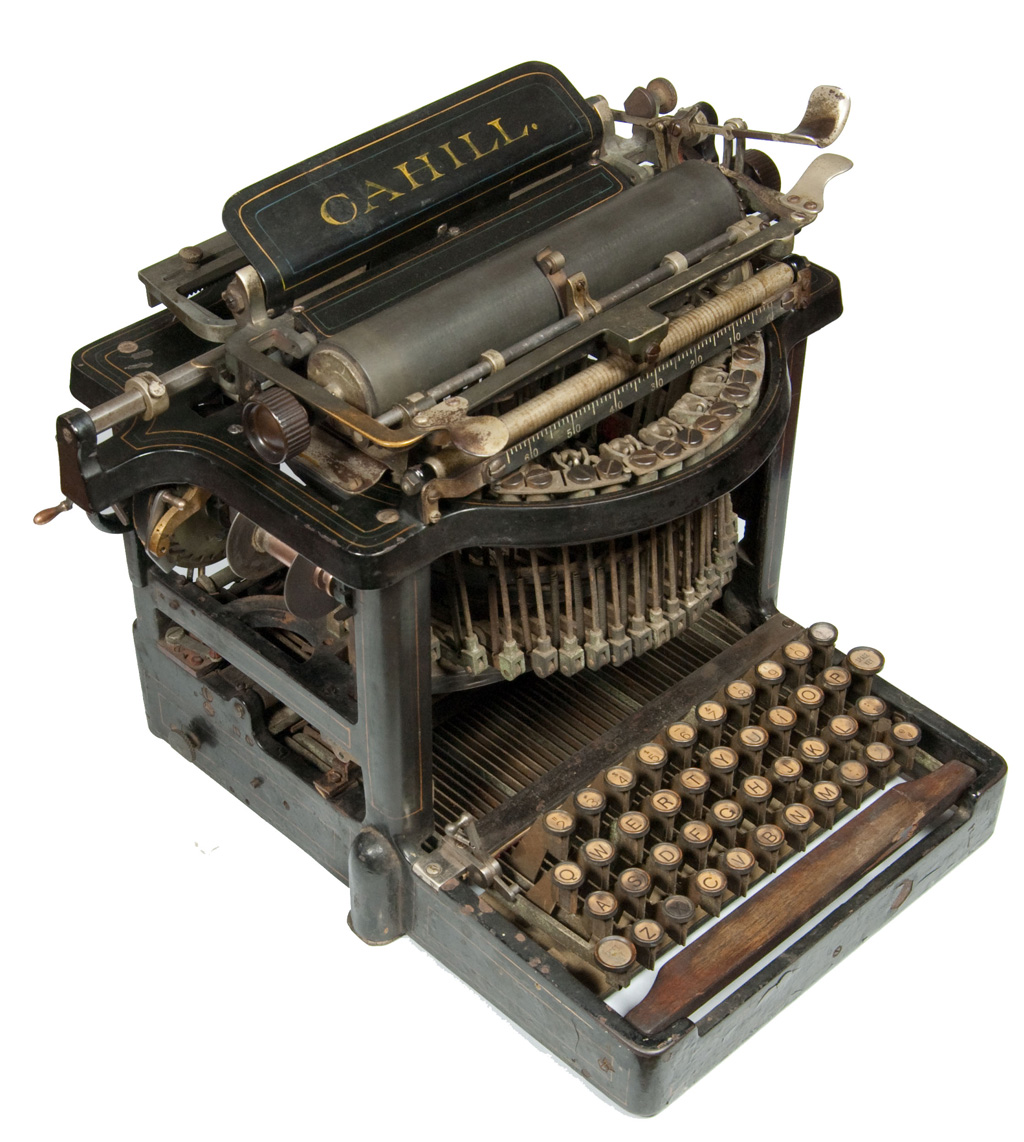 The Cahill Electric typewriter was an early American electric typewriter that appeared in 1899. It used an electromagnet to operate the keys, carriage return and ribbon advance actions. It was a very heavy machine weighing 57 lbs and was based on the understrike design seen in the contemporary Remington 2 typewriter.
This typewriter was invented by Thaddeus Cahill, a brilliant electrical engineer, who also invented the remarkable Telharmonium, a huge mechanical contraption that produced electrical synthesized music.
The machine's motto was: "Electricity Does the Work and Saves the Nerves and Time of the Operator."
If you have this typewriter for sale please be in touch.