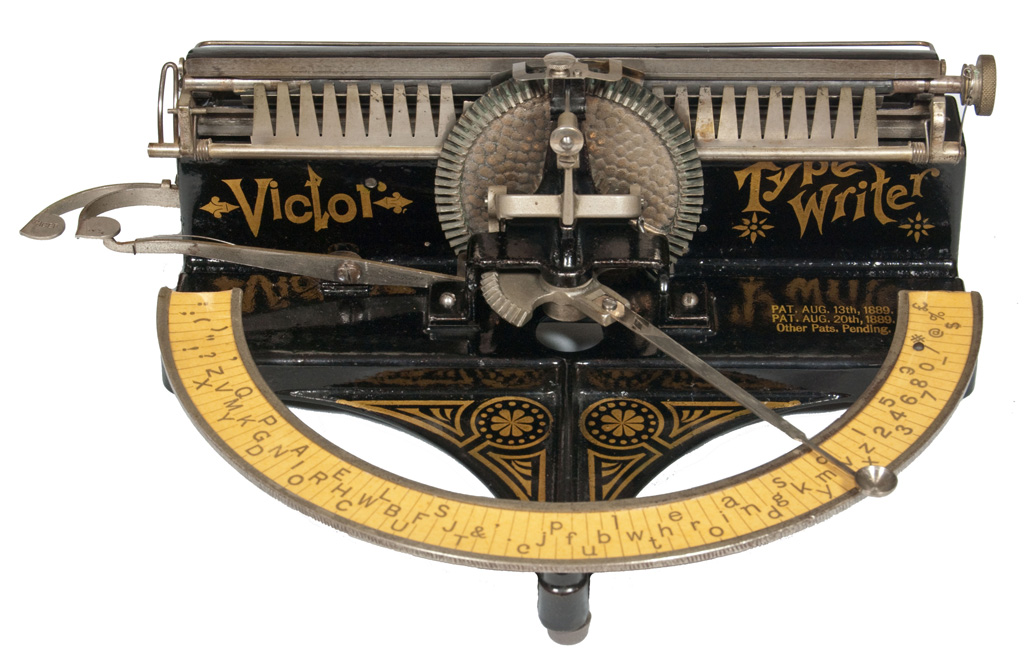 The Victor typewriter was the first typewriter to use the daisy wheel. The daisy wheel would become a standard feature on the electric typewriters of the 1970s. The Victor's daisy wheel has thin brass spokes radiating from a hub like a bicycle wheel with an embossed rubber character on the end of each spoke.
Using one's index finger, in the little cup at the end of the pointer, one swings the pointer to select a character. This in turn rotates the vertical wheel that holds the daisy wheel and moves the character into position. One then depresses a key, seen on the left, causing a little rod to push the selected character on the end of a flexible spoke, in the daisy wheel, against the paper.
This typewriter originally sold for $15.00.
"The points of excellence in the Victor typewriter are so manifest that the manufacturers will forward a machine for examination before purchase by express COD on receipt of $1:00."