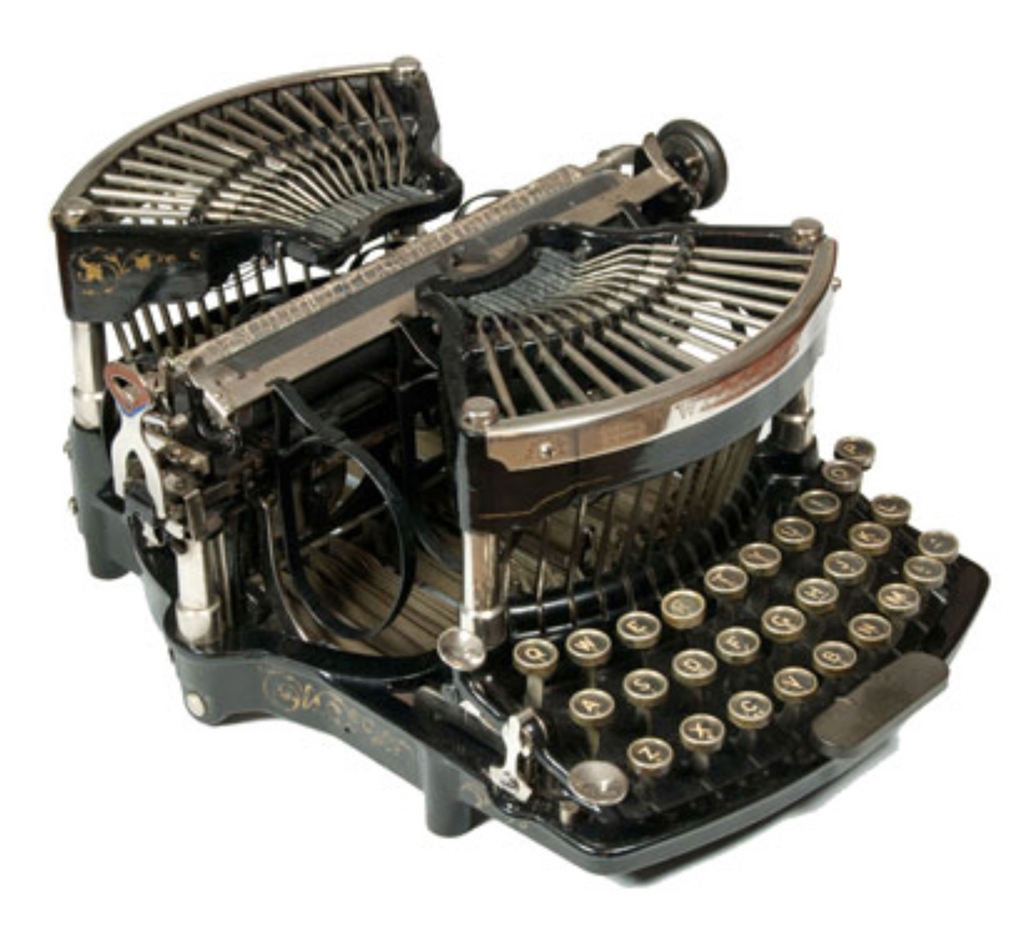 The most distinguishing aspect of the Williams typewriter design was the articulated movement of the type bars as they traveled to the platen.
The curved keyboard Williams typewriter was only made during the first year of production, after which they had straight keyboards. These early curved keyboard models also boast glass key tops and beautifully decorated frames which can be seen below in the detail images.This particularly early example has the fine gold floral swirls embellishing the frame, while later model 1s have a gold leaf motif.
The unique and wonderful design of the Williams typewriter has the type bars arranged in two symmetrical fans, one on either side of the carriage. With an articulated action they hop up and over to the top of the platen giving visible typing. However, only a few lines were seen at a time before the paper advanced into the rear holding cylinder.
The type bars rest on ink pads and are inked after every stroke. With direct printing to the paper, the typing was very sharp and clear.