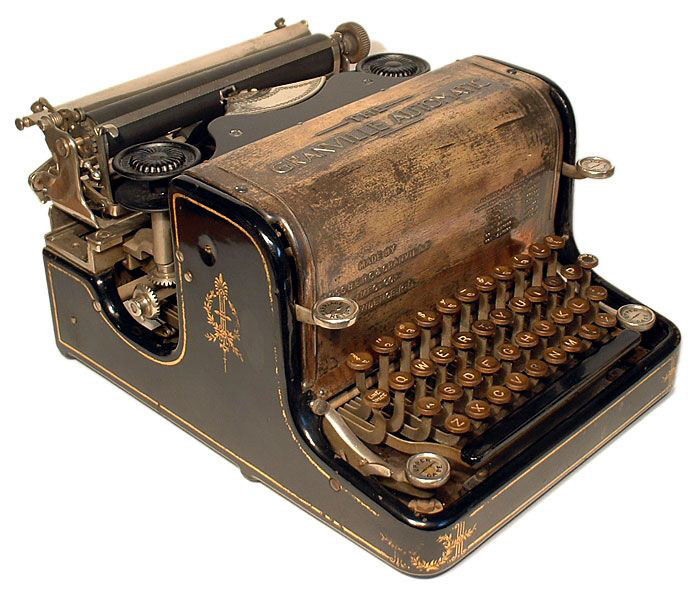 The Granville Automatic typewriter is quite a unique machine. It gets its name from the ability of the operator to control the basic typewriter functions all from the keyboard. The two upper large, nickel-plated, keys return the carriage. The two lower large, nickel-plated, keys are for shifting to upper case. There is also a key for carriage release and one to even advance the roller!
The inventor, Bernard Granville, had earlier designed the Rapid typewriter in 1888, which was the first typewriter to use lateral thrust type-bars (this design would have great success in the 1892 Empire typewriter), where the type bars are laid out flat like a fan and slide forwards to strike the platen. The Granville Automatic uses the same principle.
The Granville Automatic, despite its innovative design, failed in the market place and today is rare. It is likely that the serial numbers for the Granville Automatic started at 5,000. As the few known to have survived are all in the 5000 range. This model, serial #5033, is currently the earliest known.