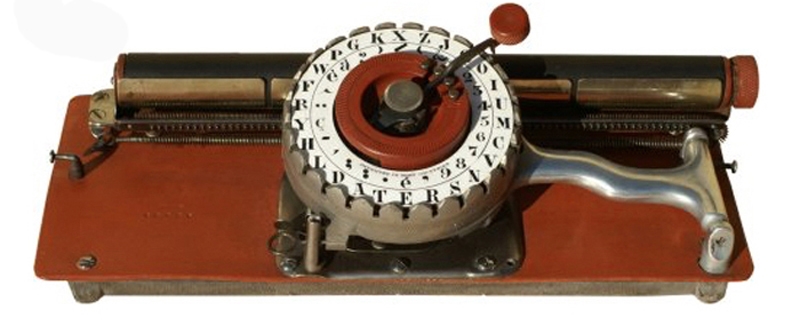 The Darling typewriter is a beautifully styled portable Swiss typewriter from 1910. It sits on a   top quality thick leather base and has a matching leather cover.
One types on this little machine by holding the knob on the handle and rotating it around the index dial to the chosen character and then pushing down the lever to type the character.
If you have this typewriter for sale please be in touch.