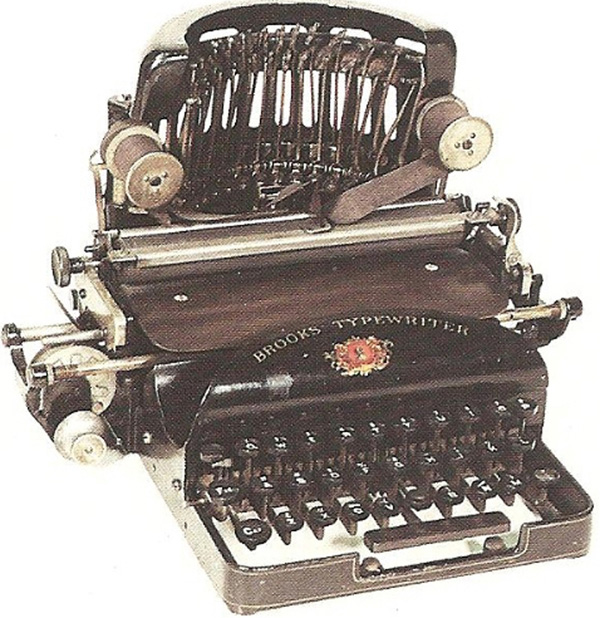 Byron Brooks was an important pioneer in the typewriter industry. One of his most important developments was in creating type bars with two characters, one for upper and one for lowercase characters which appeared on the Remington 2 in 1878.
The Brooks typewriter is a very heavy, solidly built typewriter and yet it has a delicate light touch when typing.
If you have this typewriter for sale please be in touch.
(image MPM)